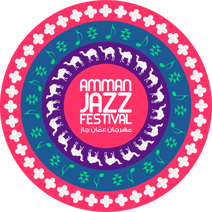 Julia Hülsmann Trio
Germany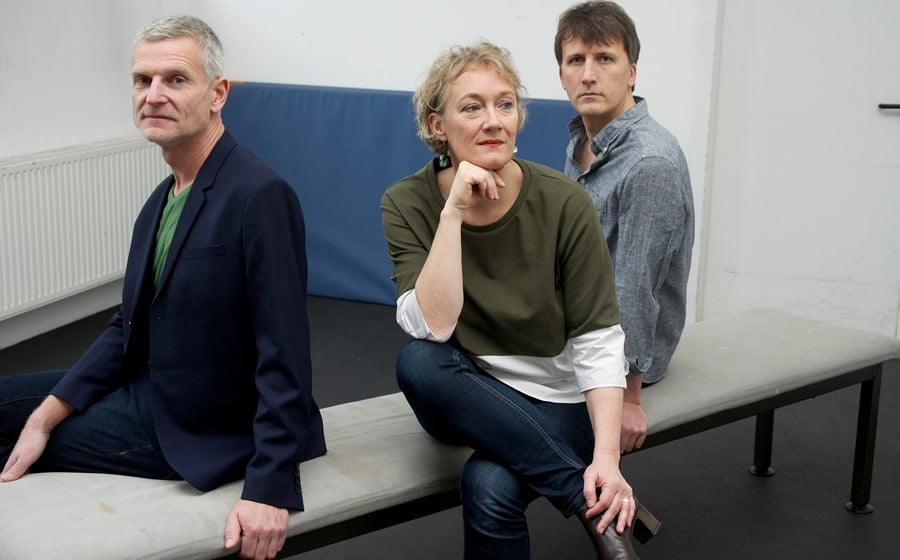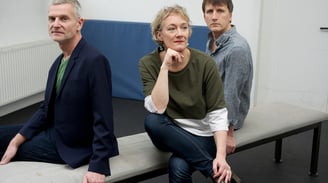 Hülsmann is an artist inclined toward the darker colors and the Zen of less is more. Her ensemble belongs with other ECM piano trios because it is a participatory democracy. Bassist Marc Muellbauer and drummer Heinrich Köbberling are fully articulate individual voices, not accompanists." - Thomas Conrad, Jazz Times (USA).
It would be hard to imagine German jazz without Julia Hülsmann and her trio, who for 18 years now have never failed to impress, and have helped shape contemporary jazz in this country and beyond.
With its enormous range of musical expression at its disposal, pianist Hülsmann's trio remains in its style distinctive: essential, condensed and at the same time with a wonderful openness.
With bassist Marc Muellbauer and drummer Heinrich Köbberling the pianist in many years of continuous work has reached an extraordinary degree of interaction and reflects with them in impressive simplicity, without the slightest coquetry , the essence of melody. For that is secretly her big topic: the search for the lost melody. The " poet of German jazz " does not shy away from pop songs, which sound with their new minimal character as if they had been invented by her, while her own compositions sound like standards. And yet her style is unique: always with room, breath and frugality, with feelings but not sentimentalities.
With Sooner and Later, her sixth ECM album, Julia Hülsmann returns to the trio format of her successful recordings End of a Summer(2008) and Imprint (2011). The Berlin pianist calls Sooner and Later " a product of the last two or three years – though these had been filled with a lot of non-trio activities such as the concerts supporting the quartet recording In Full View (2013) and the quintet album A Clear Midnight – Kurt Weill and America featuring singer Theo Bleckmann (2015).
But, as the pianist is ready to point out, not only were her partners in the trio, bassist Marc Muellbauer and drummer Heinrich Köbberling, involved in most of these ventures, in between them the trio undertook extensive travels to distant destinations – among them the US, Canada, Peru, Central Asia and China – "there something special developed within the trio. When traveling you not only gain new perspectives, but also experience even long standing partners anew. It helped to open up new sonic territory for us".
"Sooner and Later" was recorded at Rainbow Studio Oslo and released with ECM in February 2017.
Short biographies
Julia Hülsmann was born in 1968 in Bonn, and began playing piano at the age of 11. She formed her first band at the age of 16. In 1991 she moved to Berlin, and played in the Bundesjugendjazzorchestra under the direction of Peter Herbolzheimer. Recordings under her name have included collaborations with Roger Cicero, Rebekka Bakken and Theo Bleckmann.
Several CD productions with singers - Rebekka Bakken , Anna Lauvernac , Roger Cicero – followed until she decided to record a trio album with her working goup which has existed since 1997.
Bassist Marc Muellbauer (born in London in 1968) also leads his own nine-piece band, Kaleidoscop. He has played contemporary classical music with the ensemble United Berlin, and Argentinean tango in the quintet Yira Yira, as well as jazz with diverse formations. Muellbauer teaches double-bass at the Hanns Eisler Academy in Berlin.
Drummer Heinrich Köbberling (born in Bad Arolsen/Hessen in 1967) has worked with Aki Takase, Ernie Watts, Anat Fort, Richie Beirach and many others: he has played on around 50 jazz albums. A 1997 leader date, "Pisces" included Marc Johnson and Ben Monder as sidemen. Köbberling teaches drums at the FMB Conservatory in Leipzig.
What the press is saying
'Sooner And Later' is an album that grows in appeal with repeated listening. The trio masters interplay and while that dynamic takes precedence over solo time, there are numerous opportunities to appreciate each of the players individually. The quieter moments are warm and enveloping, each with a distinct personality. Where the trio displays their more energetic side, they show a brilliance for creating complex and highly engaging melodies. 'Sooner And Later' is a significant achievement for a trio that had set a high bar, long ago.
Karl Ackermann, All About Jazz, 03/2017
Rich and textured.
George W. Harris, Jazz Weekly, 03/2017
The band consistently speak with one voice (…), and the coalescing conversation of 'From Afar' epitomises that in its brief piano motifs, answering double bass, and slowly gelling harmonies. Hülsmann's meditative dynamism resonates through 'Thatpujai' (…); drummer Heinrich Köbberling's 'You & You' becomes almost Jarrett-like; the Kyrgyzstan folk tune 'Biz Joluktuk' is classically delicate; 'JJ' is relaxed and boppish, and Radiohead's 'All I Need' suggests Hülsmann has listened to Brad Mehldau's investigations of the same source. It's a quietly classy and vivacious set.
John Fordham, The Guardian, 03/2017
Julia Hülsmann is a highly imaginative player possessing a rich harmonic language, 24-carat melodic sensibility and incredible rhythmic suppleness.
Jazzwise, UK
"With intriguing harmonic figures, and a never too emphatic timbre, her pianism has the effect of lightly dancing above the firm ground of Marc Muellbauer's stoic and sovereign bass and Heinrich Köbberling's playful tidal drum work. Her music is rather sparing, essential and of understated clarity rather than abundant.
With the work on her newest album Soon And Later Hülsmann is back in the deep mold she carved with her trio through the years. Her clear light strokes true to the sound and the almost autonomously spreading of her lines effortlessly took space and time during the 30 minutes of the showcase indicating which blossoming would be possible in a longer stretch. She apparently reached a higher level in the expression of her and her trio's very own approach."
Henning Bolte about the showcase concert @ Jazzahead! 2017 for allaboutjazz.com, 05/2017
"The best of those I heard (…) was the most familiar: the trio of the German pianist Julia Hülsmann, with Marc Muellbauer on bass and Heinrich Köbberling on drums. (…)
The mature, thoughtful music of Hülsmann's trio is about substance rather than effect — which is not necessarily intended as a criticism of those who, in the fight to establish themselves in a competitive world, look to distinguish themselves through gesture.
I was momentarily disappointed when Hülsmann announced that she and her colleagues were going to finish the set with a tune by Radiohead (…). But then they turned "All I Need" (from In Rainbows) into something of such quiet poise, purity and radiance that any uncharitable thoughts I was beginning to entertain about the entire genre were instantly vaporised."
Richard Williams about the showcase concert @ Jazzahead! 2017
on his blog thebluemoment.com, 04/2017